All day Monday, May 01, 2017
When
May 1 - May 25, 2017 | M/W/Th 8 a.m. - 2:30 p.m.
Clinicals
May 24- 25, 2017 | 7:30 a.m. - 3:30 p.m.
Where
Clark State Community College
100 S. Limestone Street
Springfield, OH 45502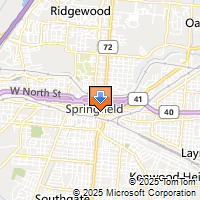 Driving Directions 
Contact
Lesli Beavers
Clark State Community College
937.431.7168
beaversl@clarkstate.edu

State Tested Nursing Aide
Short Term Program
This 75-hour course will introduce students to the principles and procedures of basic patient care. The course is regulated by the Ohio Department of Health and 100 percent attendance is required. The students will be given both classroom and clinical experience. An average of 80 percent or higher is required on quizzes and the final exam to complete the classroom section of the course and proceed to the clinical rotation. Each student must pass a two step TB test and a criminal background check prior to entering the clinical experience.
Upon completing the course successfully, the student will be eligible to sit for the Ohio nurse aide exam. After passing both the written and skills portion of the state exam, students will meet employment qualifications required by many long-term care, home health care, clinic and hospital facilities. This class also fulfills the prerequisite requirement needed for many nursing programs.
Brinkman Educational Center
100 South Limestone Street
Springfield, OH 45502