Manufacturing
Clark State is focused on providing the manufacturing training needed for our regional manufacturers to attract, skill and retain the strong workforce pipeline they need to succeed. Existing manufacturing training and skills areas available include:
We offer training, customized to your needs, in both manual machining and CNC operations; including 5-axis CNC training in our Advanced Manufacturing Lab. One example of our CNC training capabilities is our CNC Technical Operator Certification, available through onsite open enrollments or customized and taught onsite at your facility.
We offer the ability for our manufacturing partners to upskill and cross-train employees in customizable industrial maintenance micro-certificates. These courses are all taught in a hybrid format, both online and lab hours in our directed learning lab, which has flexible hours to ensure employees on any shift can utilize and complete their trainings.
Micro-certificate tracks include:
Hydraulics and Pneumatics - Three core classes, including basic components, advanced circuits and devices and troubleshooting.
Electrical Systems - Two core classes, including systems and troubleshooting.
Motor Controls - Three core classes, including systems, motor and motor controls, and AC/DC motors.
Process Controls - Four core classes, including systems, PLC, process control and SCADA (Supervisory Control and Data Acquisition)
Mechanical Systems - Two core classes, including mechanical and industrial machine maintenance.
These micro-certificates can also be combined and used as a pathway into the Clark State Industrial Maintenance Short Term Technical Certificate or the Industrial Technology Associate Degree. Clark State can also align and include NIMS National Industry Recognized Credentials, as a value add to your employees.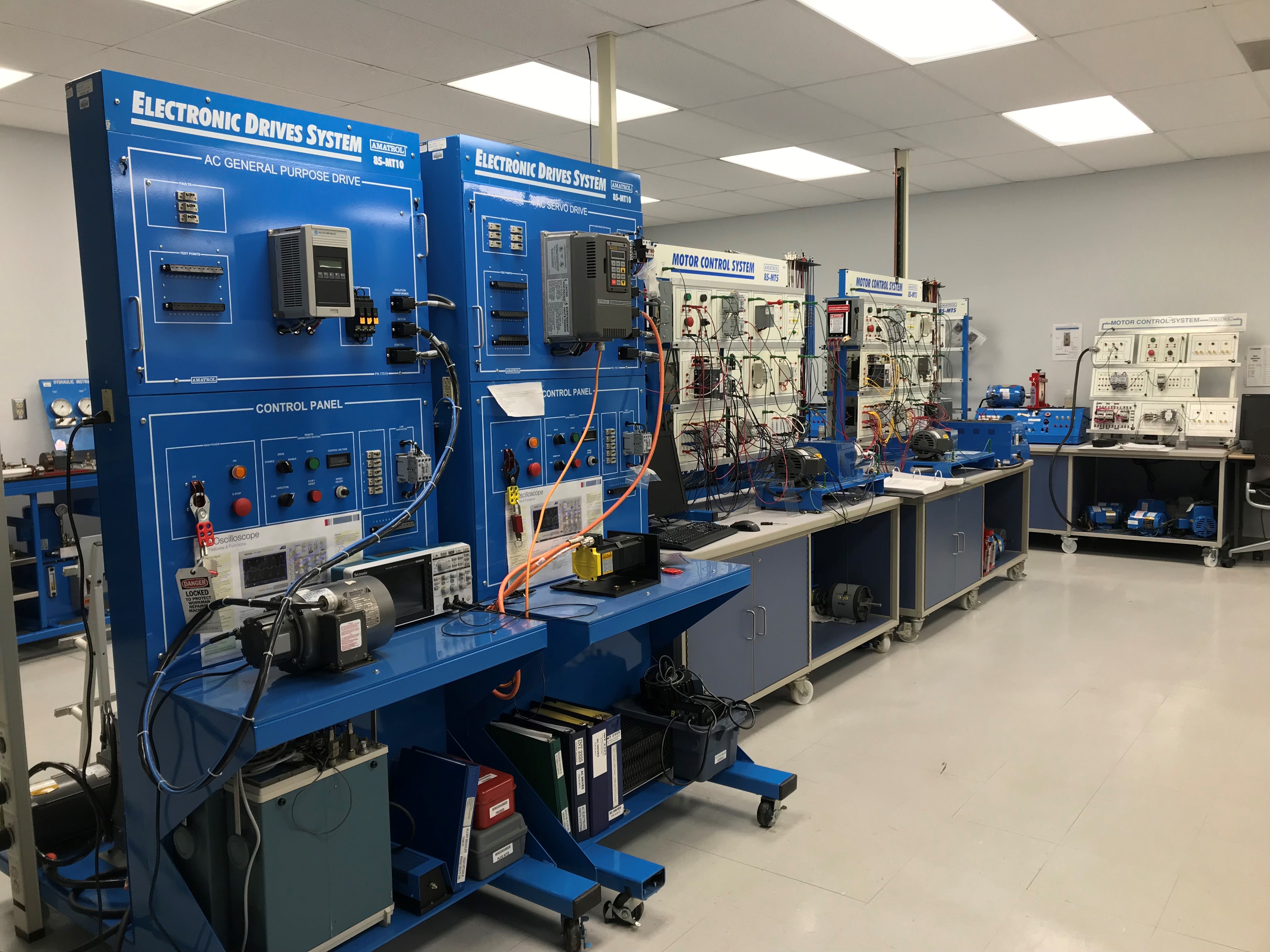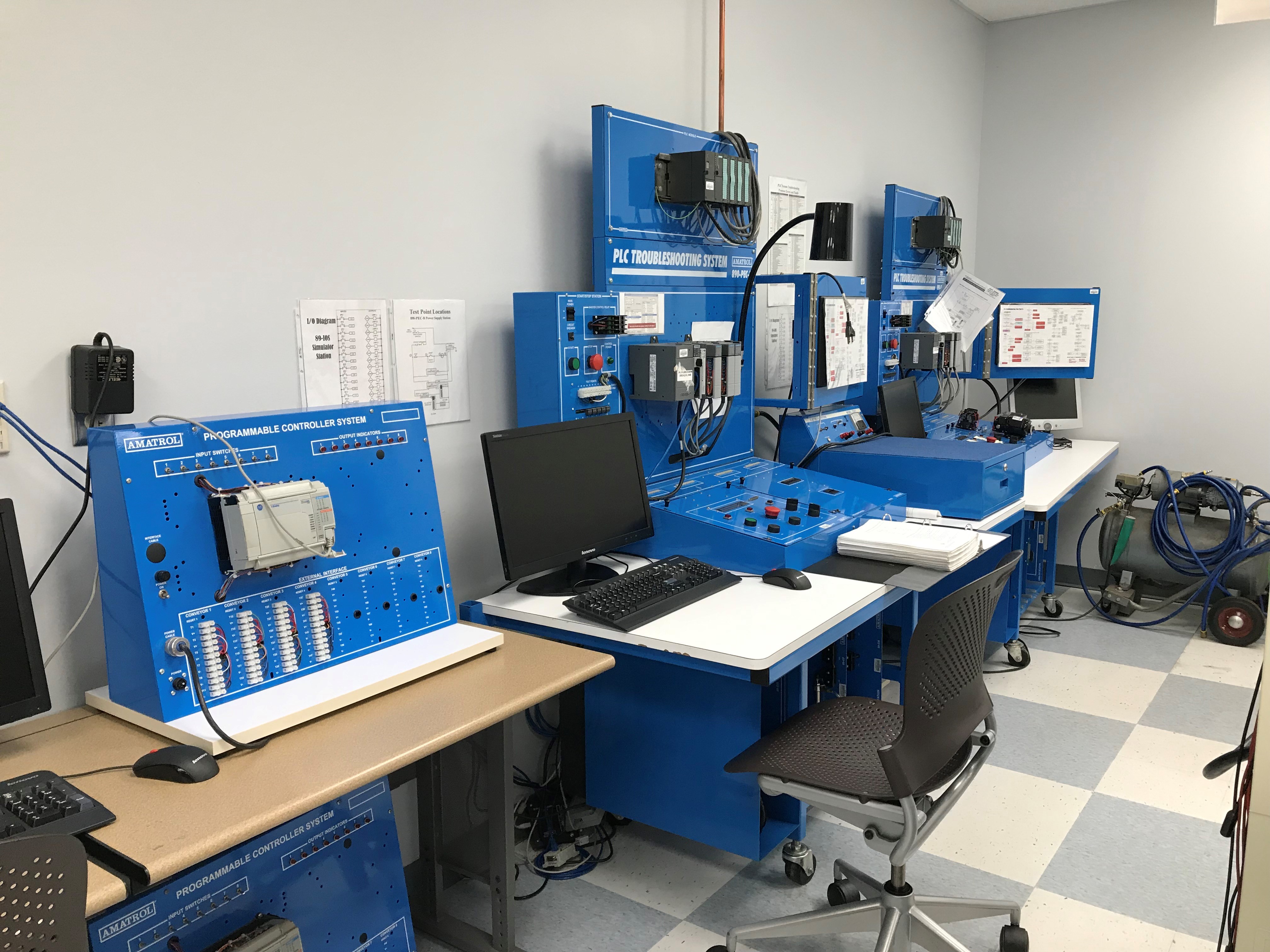 We offer onsite training and consulting to prepare your company and workforce for automation. We have experts who can consult and assist businesses through analyzing and investing in automation, as well as, offer training to your existing workforce as their jobs shift to accommodate automation. Clark State specializes in FANUC, Motoman and Robotic Welding applications.