Cisco CCNA Certification Training
This technology- focused online course is approved by the TechCred Program funding and will help you upskill and earn a credential in only six months.
TechCred Program funding allows Ohio employers looking to fill their open technology-focused roles with skilled candidates. Additionally, the program is designed to enable employers to offer current and future employees the opportunity to learn new skills while on the job by funding their learning.
Become part of a stronger workforce with the skills needed to propel your career.

TechCred | Ohio.gov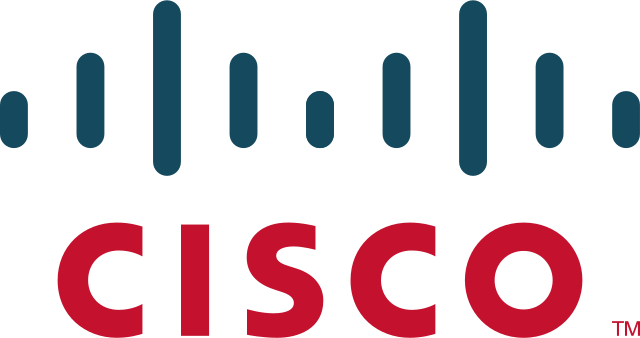 Earn Your CCNA Certification
Becoming a Cisco® Certified Networking Associate (CCNA) proves your skills and knowledge in today's IT networking technologies. If you're looking to advance your career as a network administrator, this 100% online course will prepare you to take and pass the CCNA 220-301 exam. This course is open enrollment. You can enroll and begin any time.
Job Outlook for Network Administrators
The US Department of Labor listed Computer and Information Technology Occupations as its strongest areas for career growth.
According to the US Bureau of Labor Statistics (BLS), IT employment is expected to grow 12% annually over the next decade. The BLS also forecasts strong growth in IT fueled by an "emphasis on cloud computing, the collection and storage of big data, and information security."
The BLS found that the average annual wage for computer and network administrators was $86,320.
WHY SHOULD I GET CCNA CERTIFIED?
The IT industry evolves rapidly. To keep pace, you need to stay on top of the latest networking technologies. The Cisco® Certified Network Associate (CCNA) certification proves that you have core networking skills and sets you on the path to advancing your IT career.
WHAT DOES THE CCNA 220-301 CERTIFICATION EXAM COVER?
The CCNA 220-301 covers today's most applicable associate-level networking skills. The main subject areas covered on the CCNA 220-301 are:
Network fundamentals
Network access
IP connectivity
IP services
Security fundamentals
Automation and programmability
WHEN WAS THE CCNA CERTIFICATION EXAM LAST UPDATED?
The latest version of the CCNA exam was released in February 2020. The CCNA 220-301 is a single, comprehensive exam that replaced the following CCNA specialty exams:
CCNA Cloud
CCNA Collaboration
CCNA Data Center
CCNA Industrial
CCNA Routing and Switching
CCNA Security
CCNA Service Provider
CCNA Wireless
CCDA
WHAT ARE THE BENEFITS OF PASSING THE CCNA CERTIFICATION?
There's more to earning your CCNA certification than passing the test. Becoming a Cisco® Certified Network Associate is an important step to building your IT skill set. To pass the exam, you have to master a broad range of networking essentials, in addition to security, automation and programmability. Moreover, CCNA certification is widely seen as the first step to earning more advanced IT certifications.
Prepare to pass the CCNA 200-301 certification exam
Administer Cisco-based technologies for networking fundamentals and network access
Perform IP connectivity and services that ensure the integrity of network system
Understand automation and programmability within Cisco networking systems
There are no prerequisites to take this course. However, you should have previous experience working with networking fundamentals and IP addressing prior to taking the CCNA exam.
NETWORKING
ETHERNET LANS
VLANS AND STP
IPV4 ADDRESSING
IPV4 ROUTING
OSPF
IPV6
WIRELESS LANS
ACCESS CONTROL LISTS
SECURITY
IP SERVICES
NETWORK ARCHITECTURE
AUTOMATION
Instructor
David Grimes
David Grimes has more than 10 years of management and leadership experience in the private and non-profit sectors. Grimes is passionate about technology and education, having worked as academic dean, student services director, technology coordinator, teacher, consultant, and technology columnist. He holds a Master of Education and a Bachelor of Science from Ohio State University, both in Technology Education.